MULTI PURPOSE - The same service station that provides freshly charged hydrogen batteries, doubles up as an energy store for the national grid of the country concerned. Why put in load levelling stations that only have one function?
WHAT IS GREEN HYDROGEN ?
Green hydrogen is hydrogen that is produced using renewable electricity via electrolysis and industrial electrolisers, as opposed to production from fossil fuels, such as with Brown, Gray, Blue or Turquoise hydrogen production methods.
To make the best use of 'green' renewable energy, we need load levelling to smooth out the peaks of troughs of weather variations, to provide reliable electricity supplies via national grids. In an electrical circuit, we use capacitors to smooth current flow, on a larger scale, bulk energy storage depots are the capacitors of any national grid.
At the present time storage depots use lithium battery and other technology. But we can convert the electrical energy into hydrogen gas and condense the gas into liquid for transport use, especially to stock Smart Service Stations (SSSs) for road vehicles, light aircraft, river and coastal marine applications. In this manner, the SSS's serve as energy depots for load levelling.
CERTIFHY SCHEME
Hydrogen as an energy carrier offers an important solution to decarbonise industrial processes and economic sectors where reducing carbon emissions is both urgent and hard to achieve.

Hydrogen may be produced through a variety of pathways, each one with its own range of emissions depending on the technology and energy source used. It is therefore indispensable to have a robust and reliable instrument in place to guarantee the environmental characteristics of the hydrogen product.

Currently the EU is leading the way in hydrogen certification through an FCH JU project CertifHy that started back in 2014. The project succeeded at delivering a design for a Guarantees of Origin Scheme for Hydrogen and developed a roadmap for its establishment. The FCH2 JU continued to support this initiative for a second phase where the Guarantees of Origin Scheme was tested in a pilot operation, while tackling the complexities and challenges in the full chain from auditing the plants to verification of hydrogen production batches and handling GHG allocation issues.

Now the FCH2 JU is ready to proceed with the third phase of this initiative, where it will support the harmonisation efforts in the establishment of Guarantees of Origin Schemes for Hydrogen across Member States. In an even more ambitious move, the FCH2 JU will try to facilitate the harmonization of hydrogen certification at an international level, ensuring that we have a common agreement worldwide on how to characterize renewable and low-carbon hydrogen products.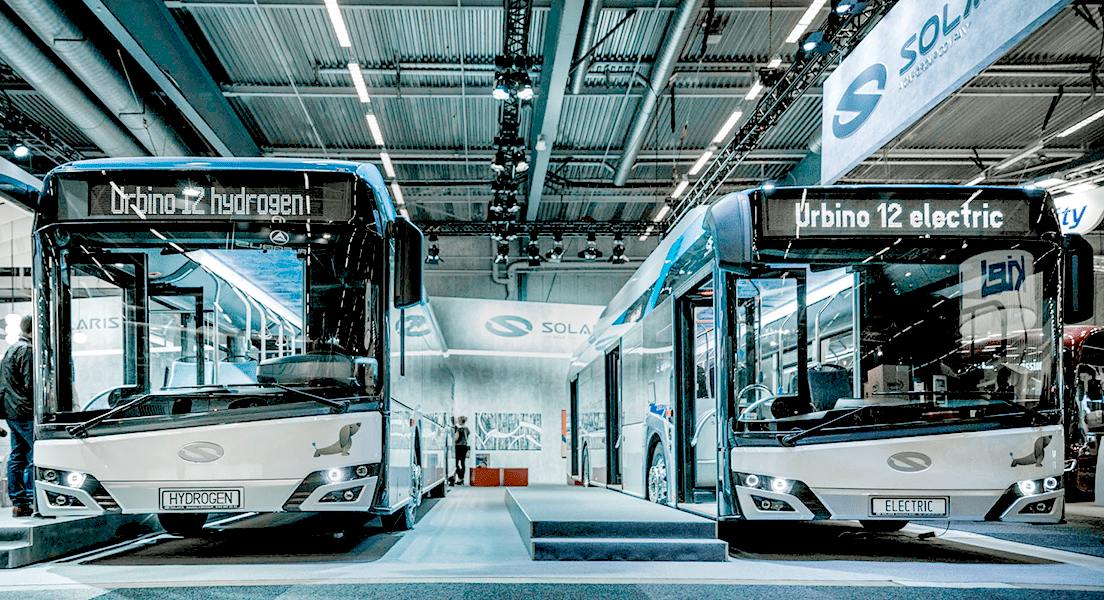 Hydrogen powered electric buses are becoming very popular. With exchange refuelling using high pressure gas cartridges, or liquid hydrogen cartridges, coaches and trucks might have unlimited ranges. We hope this is a topic of discussion at the forthcoming UN COP 26 in Glasgow, Scotland in November 2021.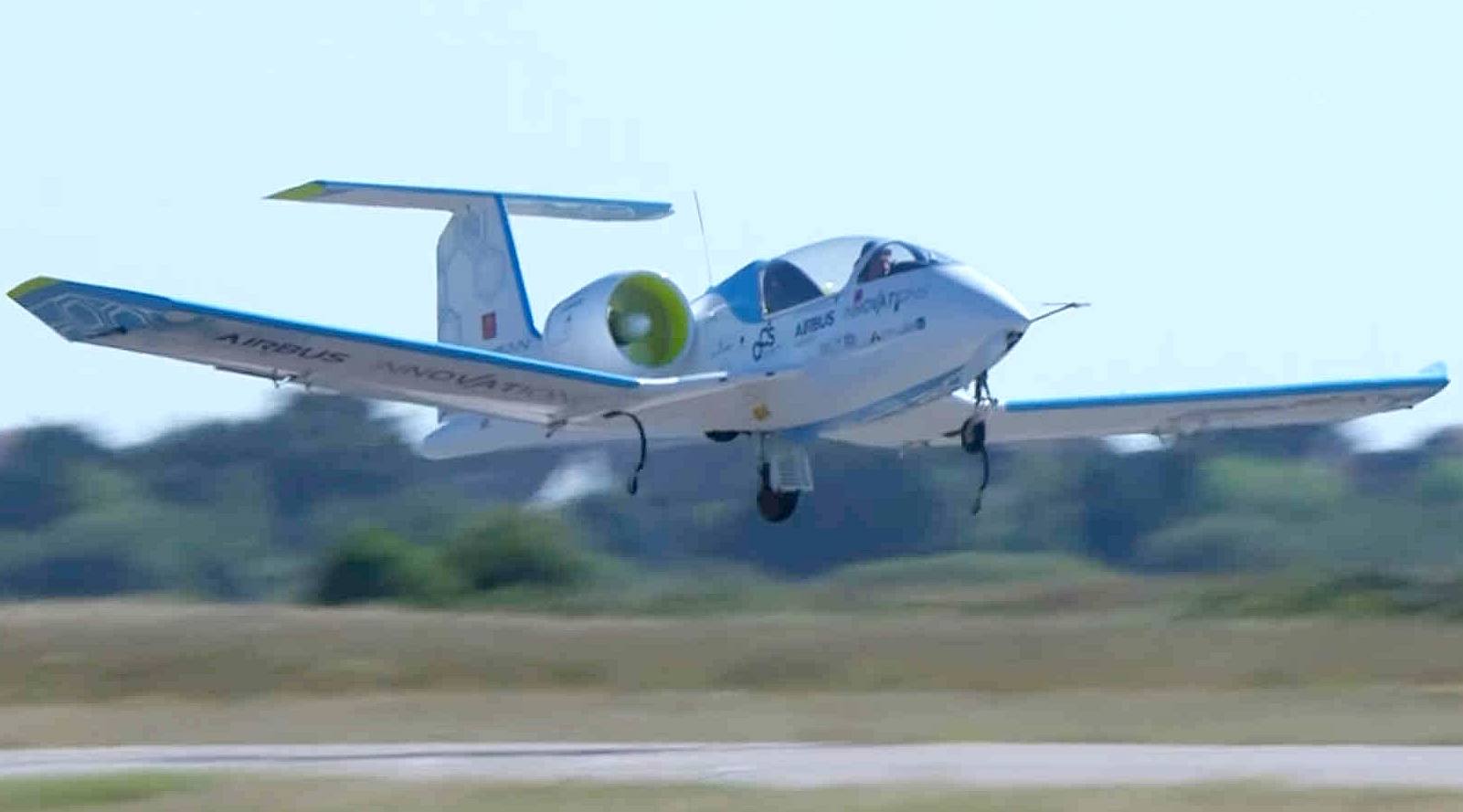 JULY 2015 - Two electric aircraft crossed the English Channel, just a day apart. The performance of the Airbus E-Fan could be doubled using hydrogen batteries.

CHANNEL HOPPER - Electric ferries and river boats like the proposal above, could supplement solar and wind power, with hydrogen batteries to boost performance and reduce transit times, with refuelling at each end of a journey - but also with renewable performance of around 10 knots in reserve. Many fleet operators are now looking to hydrogen as a long term solution. Hydrogen batteries could be stacked for such endeavour.
Please use our A-Z INDEX to navigate this site
This website is provided on a free basis as a public information service. copyright © Climate Change Trust 2020. Solar Studios, BN271RF, United Kingdom.