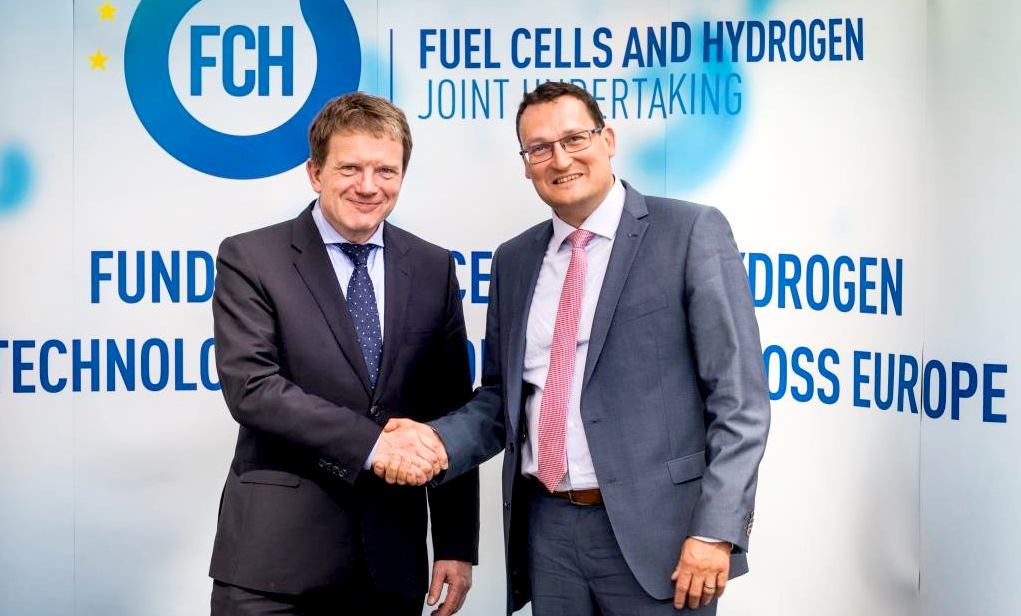 BART BIEBUYCK & PHILIPPE VANNSON - The Fuel Cells and Hydrogen Undertaking (FCH JU) claim to be working to facilitate the market introduction of FCH technologies in Europe, but they appear to be deliberately excluding the United Kingdom, which is of course a European country, probably because of Brexit. Hence, more correctly, the FCJ-JU and other associations should be clear to correctly label organizations to avoid potential conflict and deception of the international community, who will think from any mislabeling that this group consists of Europe as a whole. Unfortunately, that is not true.
EU PROPOSAL TO SET UP A CLEAN HYDROGEN PARTNERSHIP FOR EUROPE

The European Commission presented on 23 February 2021 its proposal to set-up 10 new European Partnerships and invest nearly €10 billion for the green and digital transition.

Among these, the Clean Hydrogen Partnership will be building on the work of the Fuel Cells and Hydrogen Joint Undertaking, to accelerate the development and deployment of a European value chain for clean hydrogen technologies. It will focus on producing, distributing and storing clean hydrogen and, on supplying sectors that are hard to decarbonise, such as heavy industries and heavy-duty transport applications.

Together with the Hydrogen Alliance, the partnership will contribute to the achievement of the Union's objectives put forward in the Green Deal and, more specifically, in the EU hydrogen strategy for a climate-neutral Europe.

"We welcome the proposal of the European Commission to set up the Clean Hydrogen Partnership. This initiative is a clear evidence of the success of the FCH JU, which managed to put Europe in a leadership position in FCH technologies such as electrolysis and supported the development of integrated hydrogen ecosystems ("hydrogen valleys") in various European regions. We will continue to work relentlessly to develop and promote hydrogen technologies in Europe, realising their full potential in achieving carbon-clean energy systems and ultimately a climate-neutral Europe. We are happy to be shaping together with the other partnerships the future of a green and competitive European economy", said Bart Biebuyck, FCH JU Executive Director.

Since its setup in 2008, the FCH JU has funded 285 research and demonstration projects, with an overall budget of over €1 billion Euros.

The Commission's proposal for a Regulation, the Single Basic Act, will be adopted by the Council of the European Union, following consultation with the European Parliament and the Economic and Social Committee.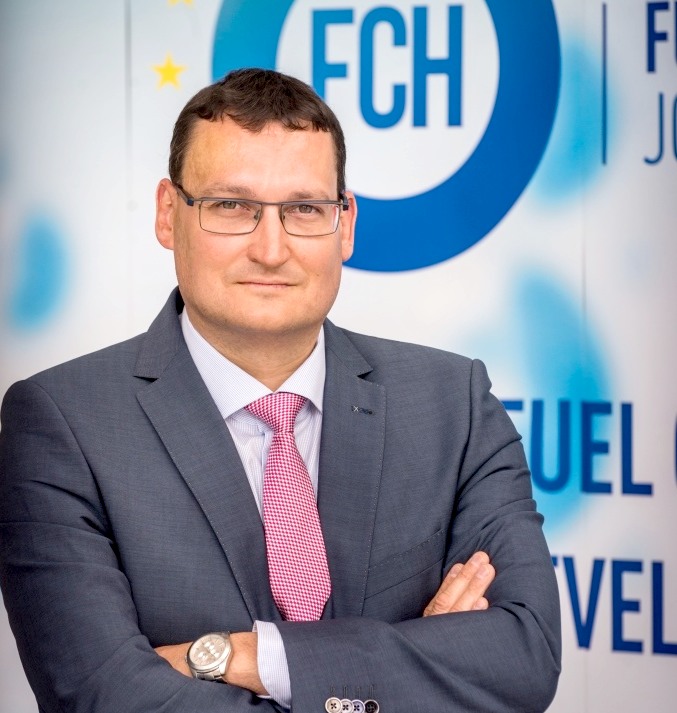 BART BIEBUYCK: NEW EXECUTIVE DIRECTOR OF THE FUEL CELLS AND HYDROGEN 2 JOINT UNDERTAKING

17 May 2016 - Bart Biebuyck takes up his duties as new executive director of the FCH2 JU.

The FCH2 JU welcomes its new director who brings on board a wide managerial and strategic experience, strengthened by a global perspective. Bart Biebuyck comes to the FCH2 JU from the Fuel Cell department of Toyota Motor Europe where he held the position of Technical Senior Manager. His expertise in the automotive industry includes extensive knowledge related to the deployment of new technologies in the European market. It is as part of the Clean Energy Partnership (CEP) programme in Berlin that Bart worked at reinforcing European trials for the Toyota Fuel Cell Hybrid Vehicle. He also had the opportunity to develop and expand his know-how in Japan, where for two years he worked on the PSA-Toyota Small Vehicle Development Project which resulted in the launch of the Toyota AYGO in 2006.

"On behalf of the FCH JU Governing Board and the industry partner, Hydrogen Europe, I want to congratulate Bart on his appointment. The hydrogen and fuel cells sector has reached a decisive point and we need strong leadership for the opportunities and challenges ahead. Bart Biebuyck brings the extensive experience with a world leader in fuel cell technology, Toyota, as well as a strong understanding of the technology. We are looking forward to cooperating with him and we believe he can help deliver on the objectives of the FCH2 JU and take the sector to the next level", said Pierre-Etienne Franc, Chair of the FCH JU Governing Board and Hydrogen Europe.

In addition to his industrial experience, Bart has been politically active in his local town since 2006. In 2013 he became the vice president of the City Council, responsible, among others, for the local economy and education.

Carlos Moedas, European Commissioner for Research, Science and Innovation, said: "The Fuel Cells and Hydrogen partnership is making a significant contribution to Europe's quest for clean and sustainable sources of energy. Bart Biebuyck's experience will help the programme to continue delivering on its ambitious objectives."

The mandate of Mr Bert De Colvenaer, the former FCH2 JU Executive Director, ended in December 2015. Since then Philippe Vannson has been seconded to the FCH2 JU from the European Commission to head the organisation as Acting Executive Director. Philippe Vannson will return to his post in the Commission as Head of Unit for Advanced Energy Systems.

Philippe Vannson stated: "I am very pleased to be entrusting this role to Bart. I am convinced that he will build on the experience of the FCH2 JU team to address the exciting challenge of advancing the deployment of fuel cells and hydrogen technologies"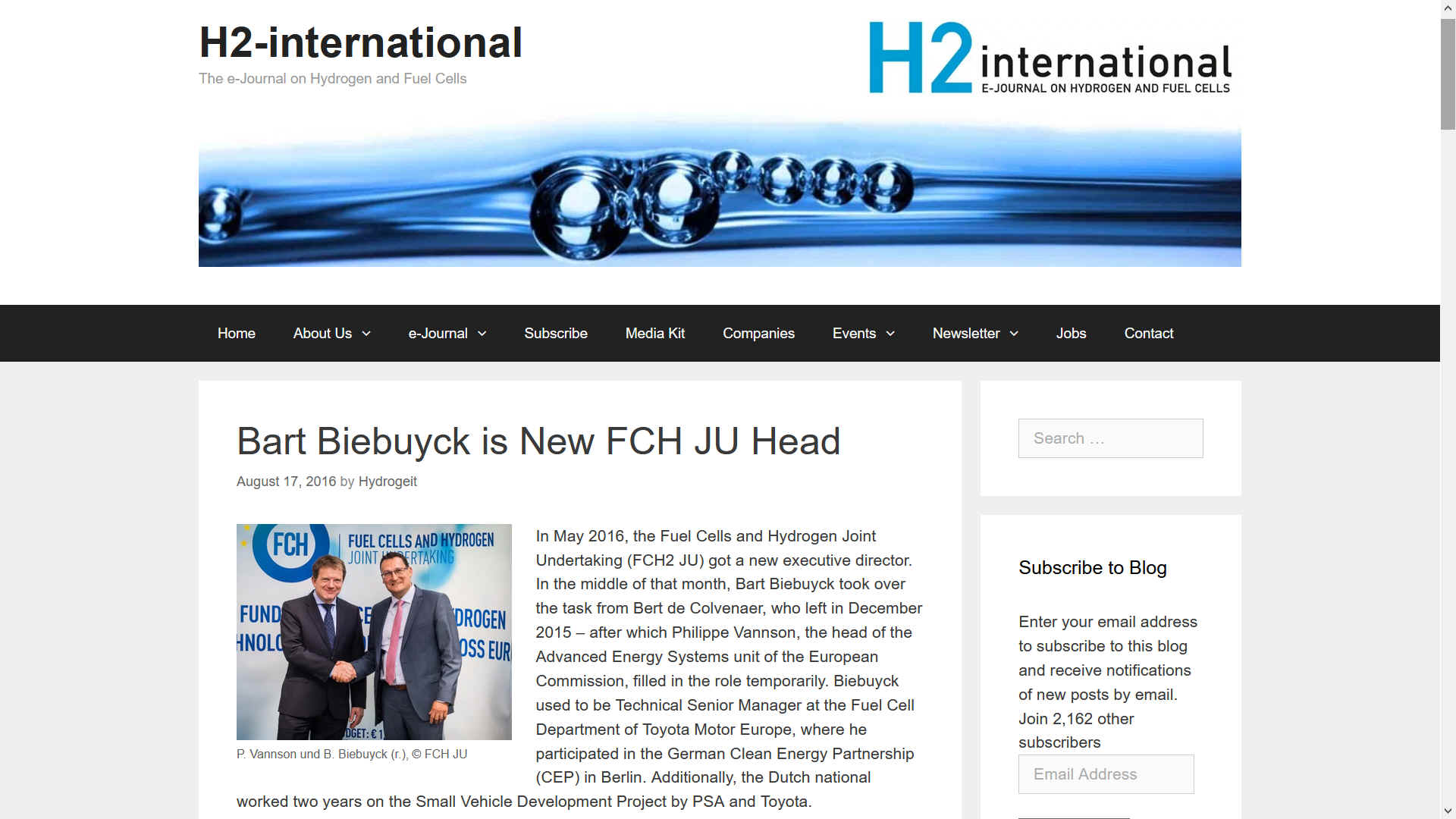 ABOUT BART
Biebuyck graduated in 1998 from the Hogeschool van Arnhem en Nijmegen (HAN) in the Netherlands with a bachelor's degree in "Automotive Engineering". He joined Toyota Motor Europe in January 1999, starting in the Powertrain Group where he worked on improving the Easydrive Transmissions for Europe.

In 2003 he went on assignment to Toyota Motor Corporation in Japan where he joined the PSA-Toyota Small Vehicle Development Project which resulted in the launch of the Toyota AYGO in 2006. After a two year spell in Japan, he returned to Toyota's European headquarters in Brussels and was appointed Project Leader for the first automatic transmission in a diesel passenger car designed for the European market. The first car to feature this transmission was the 2008 Avensis, followed by the RAV4 and Verso.

In 2007 he became Manager of the Easydrive Transmissions applications team for the European market where he was responsible for the Plug-in Hybrid Vehicle (PHV) trials in Europe. Further building on his expertise in this field, he started supporting the European trials for the Toyota FCHV-adv (Fuel Cell Hybrid Vehicle) in 2010 as part of the CEP (Clean Energy Partnership) programme in Berlin.

In 2011 he was promoted to the role of Senior Manager for the department responsible for various transmission applications for conventional and hybrid vehicles for the European market. In this function he supervised the technical aspects of introducing new technologies such as PHV, FCHV and EV (electric vehicles) in the European market.

In 2012 the drivetrain design department was added to his responsibilities.
In 2013 he became Technical Senior Manager, focusing on the Fuel Cell Vehicle development and market introduction.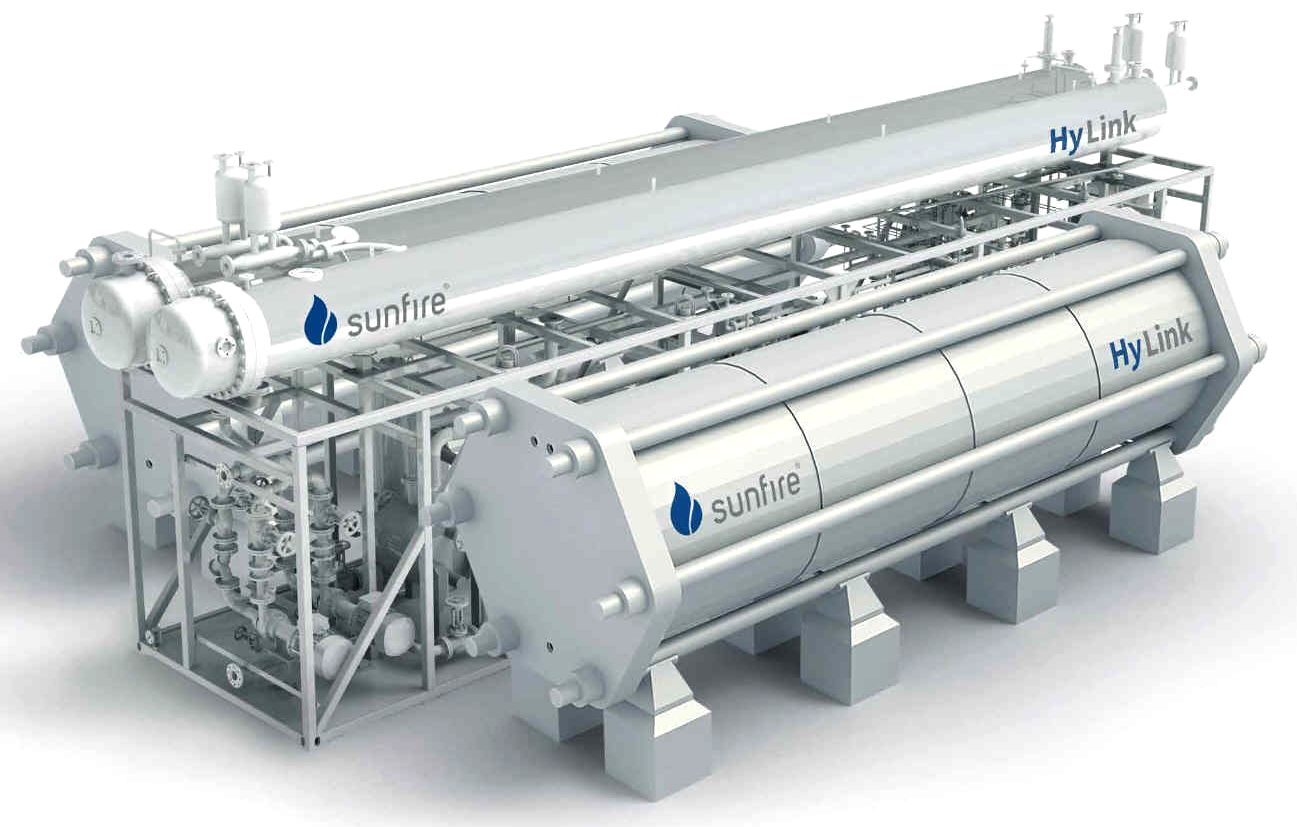 Sunfire's pressurized Alkaline electrolyzer is optimal for applications without (or with limited steam availability). With a system lifetime of at least 90,000 operating hours, the electrolyzer is our established solution for renewable hydrogen production.

The electrolyzer has a scalable system design. One system produces 2,150 Nm³/h hydrogen at 30 bar(g) with a power consumption of 4.7 kWh/Nm³.

Nm3/hr = Normal Meter Cubed per Hour. Unit used to measure gas flow rate. The 'Normal' refers to normal conditions of 0degC and 1 atm (standard atmosphere = 101.325 kPa) – for practicle purposes this is rounded to 1 bar.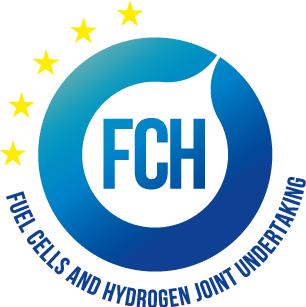 CONTACTS
FUEL CELLS AND HYDROGEN JOINT UNDERTAKING
Avenue de la Toison d'Or 56-60, B-1060 Brussels

Tel.: +32 2 221 81 48
Fax: +32 2 221 81 26
e-mail: fch-ju@fch.europa.eu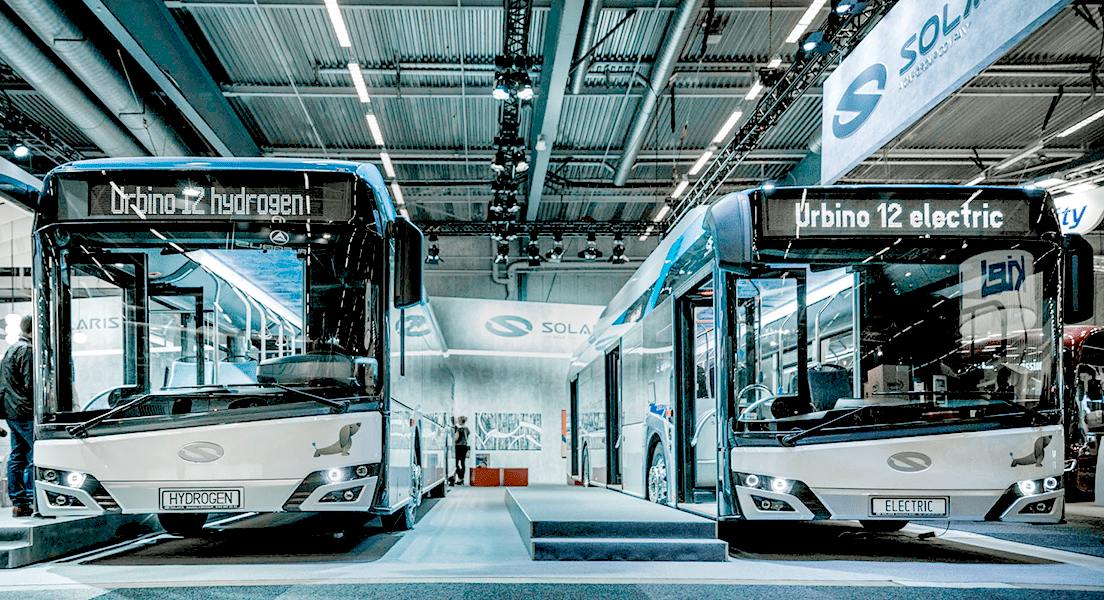 Hydrogen powered electric buses are becoming very popular. With exchange refuelling using high pressure gas cartridges, or liquid hydrogen cartridges, coaches and trucks might have unlimited ranges. We hope this is a topic of discussion at the forthcoming UN COP 26 in Glasgow, Scotland in November 2021.
LINKS & REFERENCE
https://www.h2-international.com/2016/08/17/bart-biebuyck-is-new-fch-ju-head/
https://www.fch.europa.eu/page/who-we-are
Please use our A-Z INDEX to navigate this site
This website is provided on a free basis as a public information service. copyright © Climate Change Trust 2021. Solar Studios, BN271RF, United Kingdom.