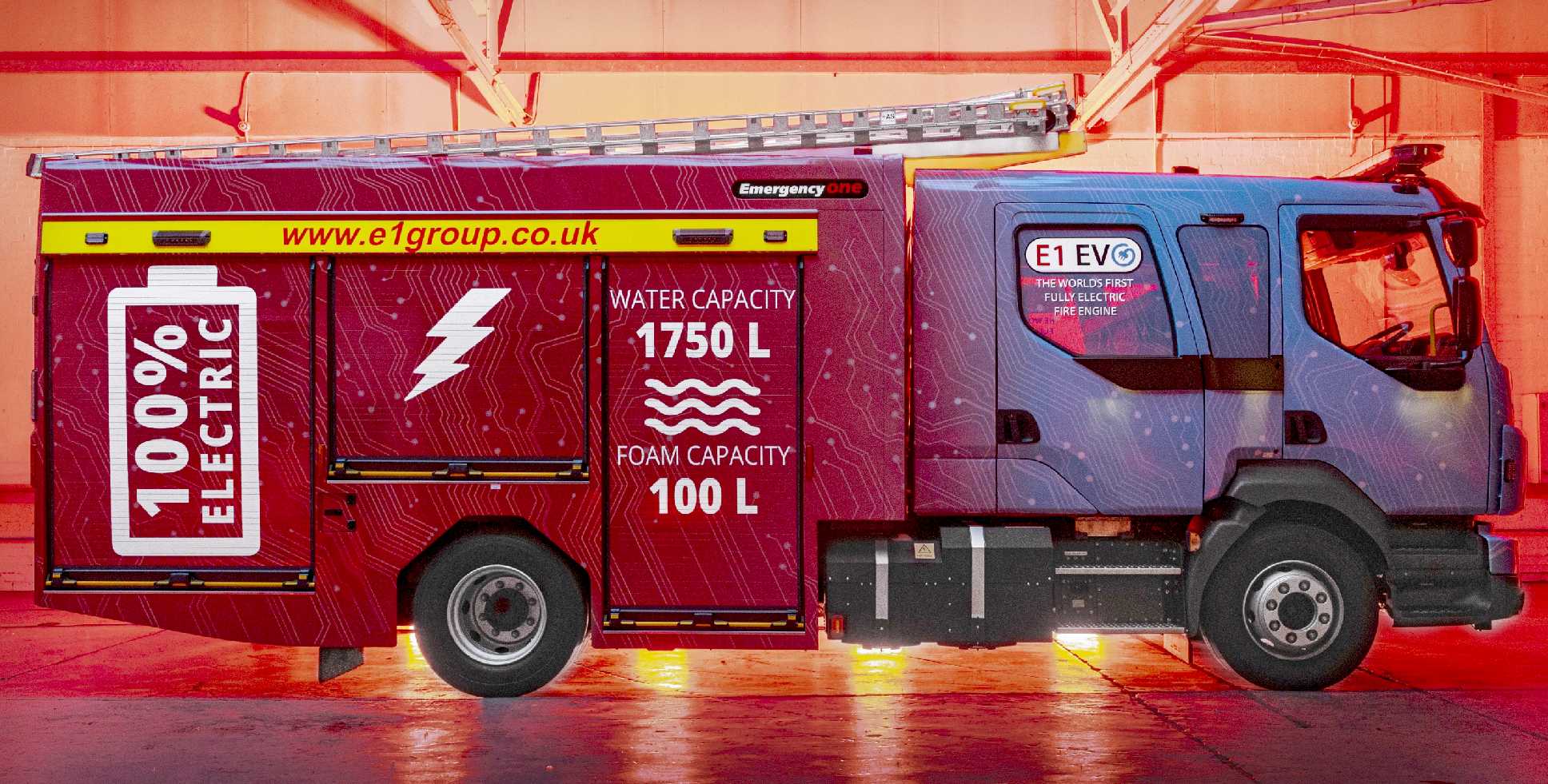 OCTOBER 9 2020 CONVERSION - The new 'E1 EV0' fire engine developed by Emergency One uses battery power for both its engine and water hose pump and is a direct result of significant innovation work by Emergency One.

Scottish Enterprise's innovation teams worked closely with the company to develop the project and awarded a £500,000 R&D grant last year as a contribution towards the company's £1.7m R&D investment in the new vehicle development.

Emergency One launched the new vehicle at a special online event today (Friday 9 October) and Emergency One Managing Director Mike Madsen said: "We are excited to unveil our E1 EV0 - the world's first all-electric pumping appliance, and our innovative contribution towards a low-carbon economy. We look forward to seeing the reaction from our customer base and the wider public."

Speaking following the launch Cabinet Secretary for Transport, Infrastructure and Connectivity, Michael Matheson is quoted as saying: "Alongside our ambition to phase out new petrol and diesel cars and vans by 2032, we have set out ambitious targets for the Scottish Public Sector to decarbonise their vehicle fleets. It's great to see Emergency One innovating to bring a cutting edge zero emission fire appliance to the market, manufactured here in Scotland. I look forward to seeing further innovations in the zero emission marketplace as we work towards our net-zero targets and air quality objectives."

Linda Hanna, interim CE at Scottish Enterprise, added: "Emergency One is a fantastic example of a Scottish manufacturer with export ambitions. We want to inspire more businesses to explore innovation, sustainability and exporting because we know this will help both their business recovery and Scotland's green economic recovery. Scottish Enterprise is proud to have worked with this company over many years and to have supported this project to create the world's first net zero fire engine, built in Cumnock, that will not only save lives in the role it will serve but also contribute to Scotland's wider low carbon targets."
Heavier duty fire trucks like this could benefit from another 200-400 miles in range with the addition of an RE (Range Extending Kit) Hydrogen Battery accessory.
Transitioning to Zero Emission Vehicles

The UK has set targets to transition from diesel and petrol vehicles, to zero emission mobility by 2035, with sales of Internal Combustion Engine cars and vans being stopped by 2030.
The success of such ambitious targets, without implosion of the existing energy supply infrastructure, and depletion of rare metals such as cobalt, in the use of lithium battery packs, will depend on the adaptability of today's vehicles - and the flexibility of the service stations of tomorrow. This is especially so if the planet is to advantage itself of renewable green hydrogen in the fuel cell transport of tomorrow. This is a sustainability matter, aiming for a truly circular economy.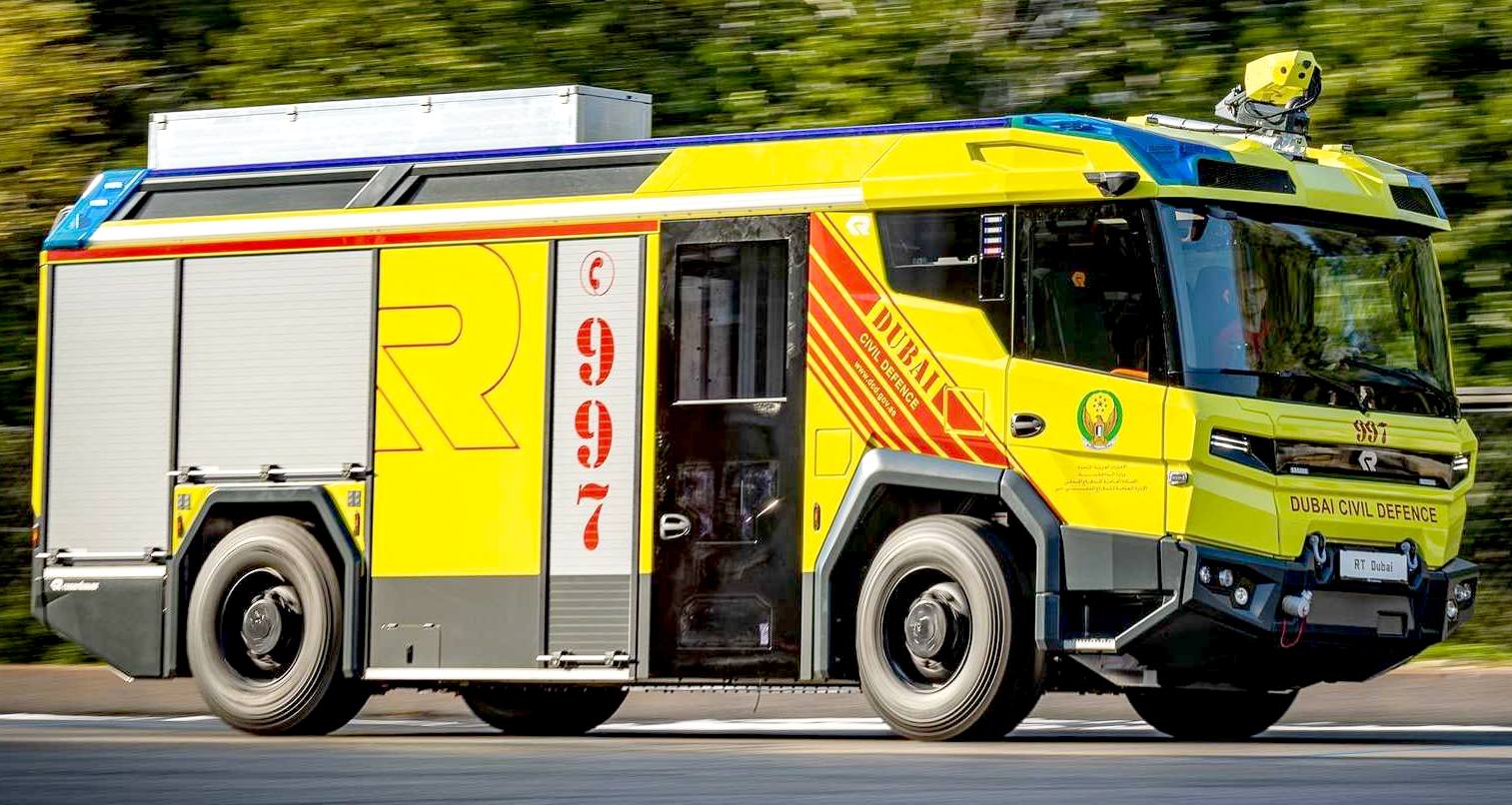 Not wanting to spoil the achievements of these cutting edge companies, but dual-fuel capability will add to the abilities of these fire fighting appliances, not least of which is range and duration of operations on site, provided that that at present infrastructure insecurity is resolved to take up the slack in the system.
Plug in charging will eventually strain the national grid, as EVs replace IC engines.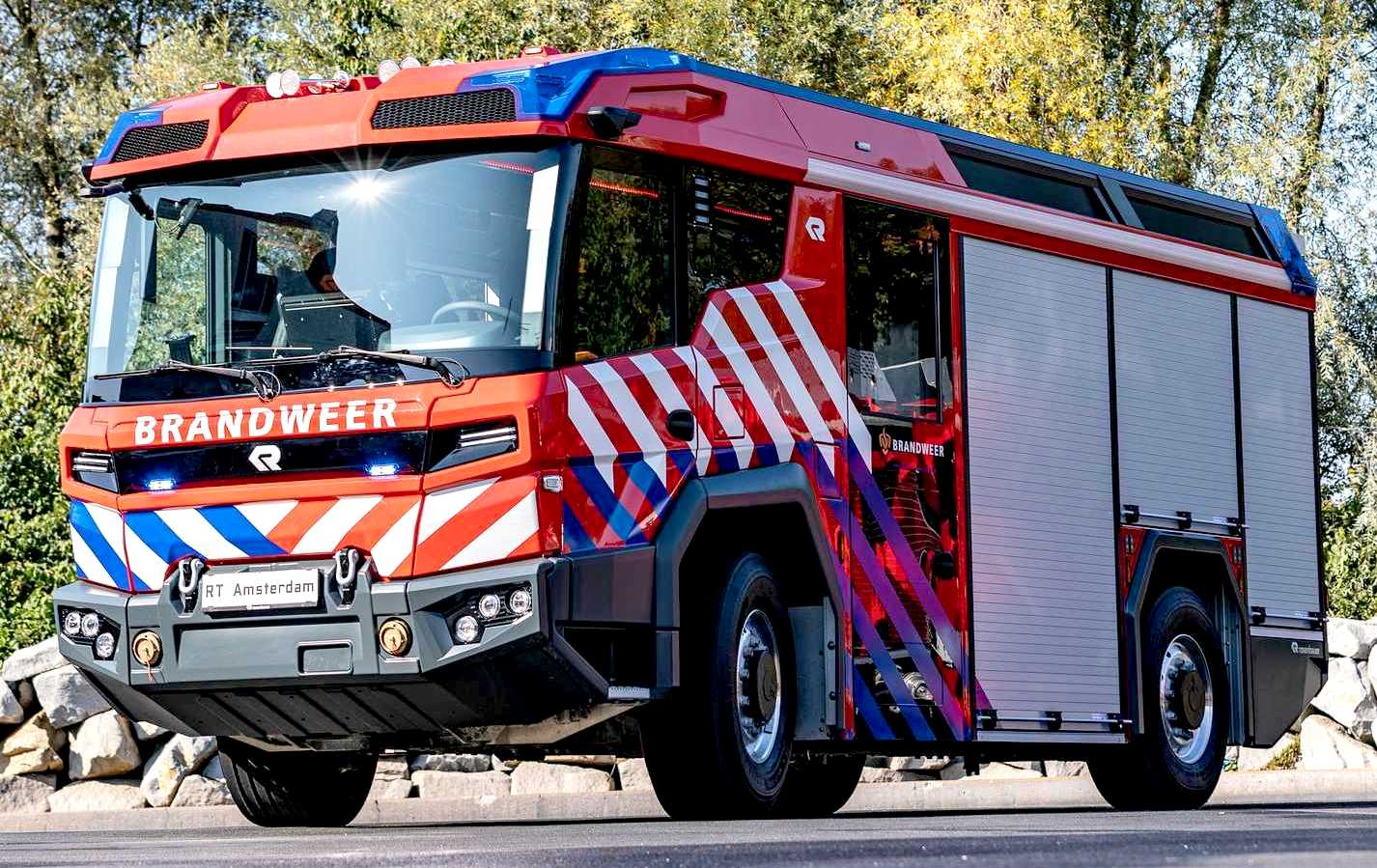 VOLVO FL BATTERY EV CONVERSION - Austria's Rosenbauer presents the first all-electric fire engine based on a series chassis as the development builds on Volvo's FL Electric also known by city logisticians.

The original Volvo FL Electric had been designed to host a range of services with deliveries and waste collection being the primary ones for the 16-ton truck.

The electric drive has an output of 200 kW at peak or 165 kW continuous power. A two-speed transmission also allows to gear up with max torque in steep terrain. In general, the FL Electric set-up sits two to six 50 kWh lithium-ion battery packs with 600V for capacities between 100 to 300 kWh depending on requirements. Claimed ranges cover 100 to 300 kilometres. The 22kW AC charging takes around 13 hours for the largest battery option and 1 – 2 hours DC fast-charging with up to 150 kW via CCS.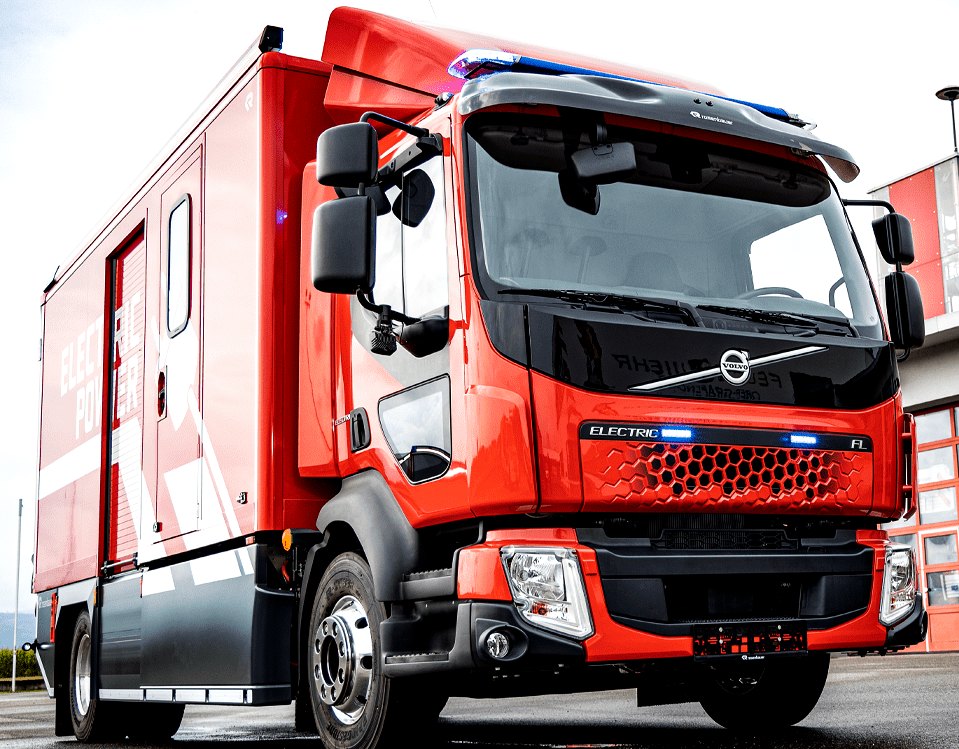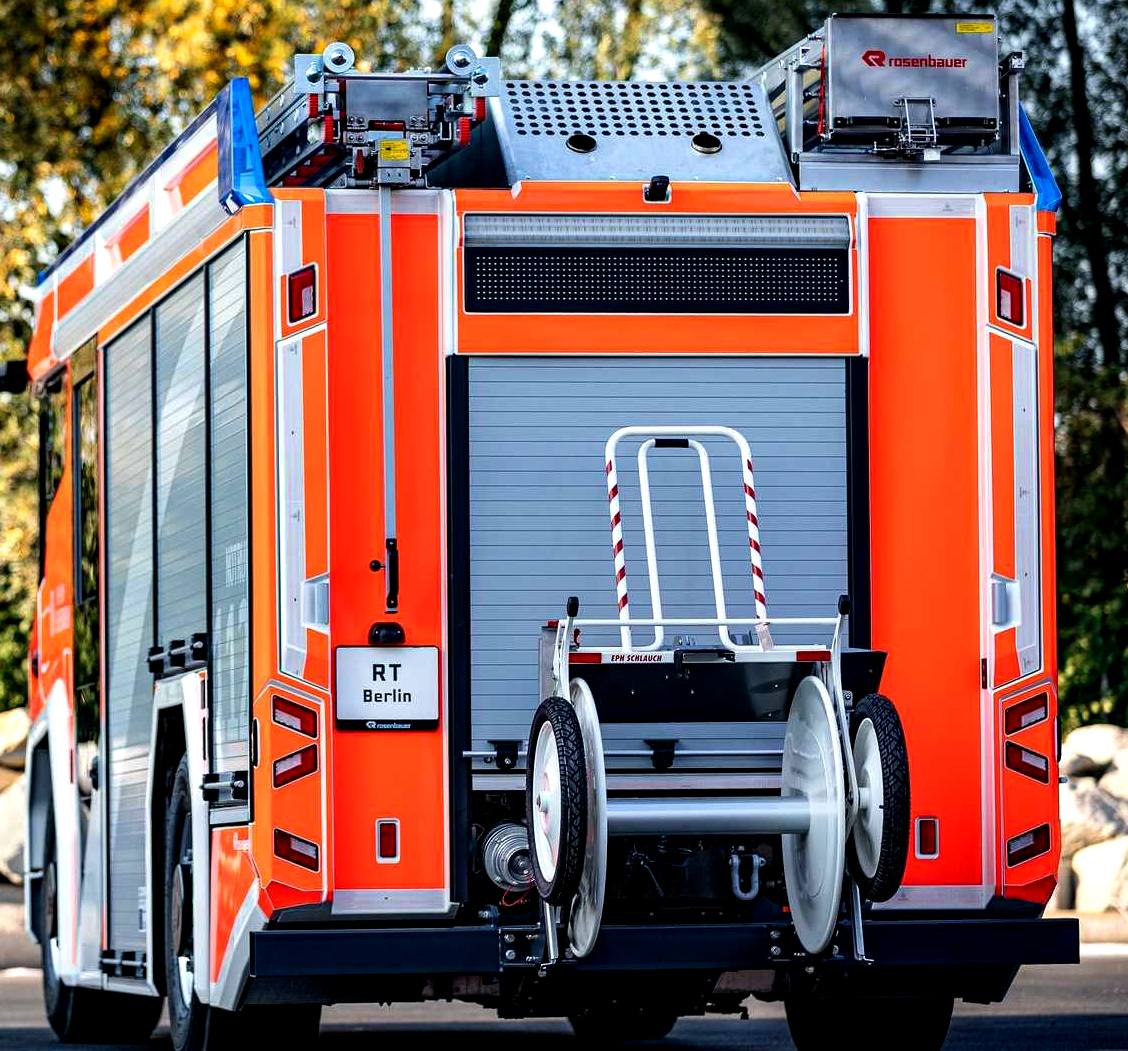 SEPTEMBER 2020 - The fire service vehicle manufacturer Rosenbauer recently unveiled three pioneering electric fire trucks - called "Revolutionary Technology" (RT) - which soon will begin real-world customer testing in Berlin, Amsterdam and Dubai. It took three years to come to this point. The plug-in hybrid RT (EREV type actually) was shown earlier this year. It's powered by Volvo Penta (part of the Volvo Group, which includes also Volvo Trucks and Volvo Buses) tech, so it should be as reliable as the electric buses. Rosenbauer's electric fire truck "Revolutionary Technology" (RT) specs:

50 kWh battery pack (standard, 550 kg) or 100 kWh (option)
Volvo Penta electric driveline
dual motor all-wheel drive (one electric motor per axle, with two-speed gearbox each)
system output of up to 360 kW (490 HP) and up to 50,000 Nm for all wheels
a six-cylinder diesel engine with an output of 200 kW (272 HP) and a power generator
DC fast charging at up to 150 kW (50-80% in one hour in the case of 100 kWh version)
power export feature of up to 18 kW
2.35 m wide and 7.30 m long with a wheelbase of 3,800 m (also available with wheelbases of 4,100 mm and 4,400 mm), height is 2.90 m
total weight of 18 tons
FIAT DUCATO BATTERY EV CONVERSION - VCS Fiat Ducato conversion. Powered by lithium-ion batteries situated in the underside of the all-electric ambulance floor pan in a specifically designed and compliant enclosure, and a low centre of gravity, the Electric Dual Crwed Ambulance (E-DCA) conversion has a power output of 129bhp (96kW). It has a top speed of 75mph and can achieve a range of 105-110 miles with a recharge time of 4.25 hours.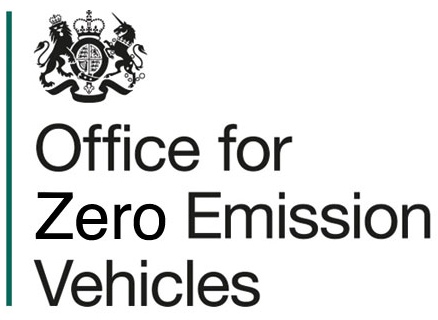 LINKS & REFERENCE
https://e1group.co.uk/
https://insideevs.com/news/445918/first-electric-fire-trucks-on-their-way/
https://www.scottish-enterprise-mediacentre.com/news/worlds-first-electric-fire-engine-designed-and-built-in-scotland-by-emergency-one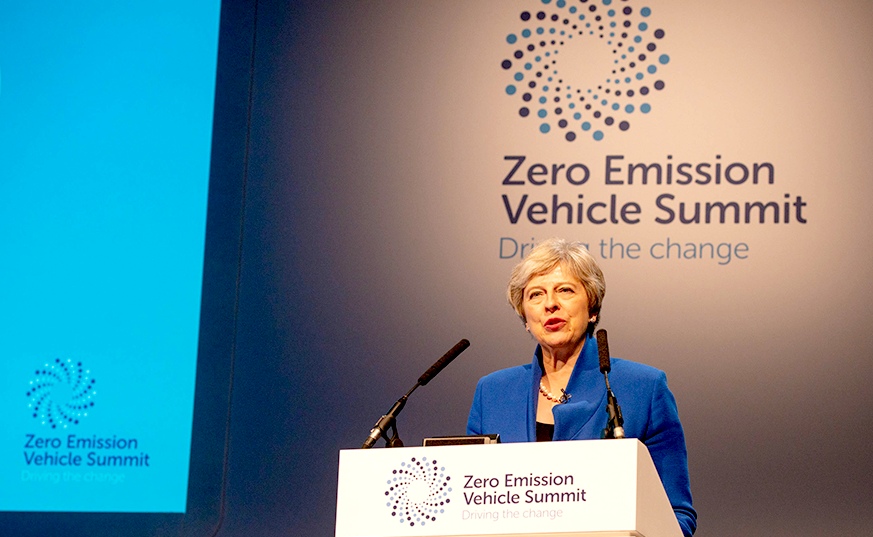 Fuel Cells linked to suitable capacity storage cylinders, when combined in a convenient pack, and allied to control electronics with quick release connectors, could provide the range and charging solution that many emergency service fleet operators are looking for to be able to clean up the air in cities and towns.
Please use our A-Z INDEX to navigate this site